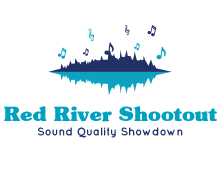 RRS Mission
The Red River Shootout (called RRS moving forward) is a regional car audio competition designed to help improve turnout to local Sound Quality shows in Texas and Oklahoma while working in conjunction with IASCA SQC events. The RRS is not meant to and will not displace or replace any sound quality shows that we are involved with but rather help to promote the regional SQ scene and work to revive what was once a thriving group of competitors and manufacturers.
Our goals are straightforward, our class structure is simple to follow and our rules are easy to define and understand. We have taken the things that we think have been successful in sound quality competition over the years and incorporated them into what we want to offer and then taken the things we think needed to be improved or implemented and figured out how to make them work and rolled them into this format.
As seasoned competitors and judges we felt that one of the primary goals was to make this a group with a focus on the competitor not the organization or the judges. Listen to what competitors have been saying for years, listen to what judges have been saying for years and try to offer a place that has taken those things into consideration while sprinkling in a bit of the "old school" rules and ideas with a bit of a twist.
We hope you enjoy this season of the RRS, we encourage you to reach out to us with feedback, we want to hear your thoughts and are interested in what you would like to see going forward, what you like, what you may not like and how we can get better for you, the competitor.
Thank you,
The RRS Team.
---