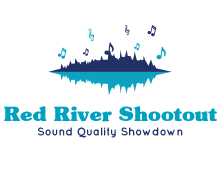 RRS Classes
Default Rules
If a class rule does not explicitly allow something, then it is NOT allowed. Higher classes are allowed everything lower classes are. Judges provide source material.
OEM
Speakers can be replaced with same size or smaller aftermarket speakers
If there is no OEM tweeter location, a 1 3/16" (30mm) or less (as defined cone diameter) tweeter may be added to an A-pillar. Installation must be flush mounted or using manufacturer mounting hardware. No large flange tweeters. OEM location must be used if there is one.
External 12v specific processing allowed
Can change double din to a single din
Can add dampening and sound treatments not visible behind panels
Commercial dash mats allowed
Single cab trucks will allow sub enclosures under seat or against back walls
Extended cab and crew cab will allow under back seat or against back wall
Trunks may have house subwoofer enclosures or IB installation
OEM Mod
Tweeters up to 1.5" (as defined by cone diameter) allowed in modified A-pillar or sail panel. Large flange tweeters allowed
Kick panels up to 6.5" driver
Any modifications under OEM locations can be made. (no grill changes)
Oval drivers: 5x7 can be replaced with up to a 6.5". 6x9 can be replaced with up to an 8"
Modified
25 square inches of dash corners may be modified for dash pods or dash openings
A-Pillar may house up to a 4" driver(as defined by the cone diameter)
Sail panel may house up to a 2" driver
Metal cutting allowed
Modified 110v processors allowed
Seat rail extensions allowed
Unlimited
Anything goes, your imagination is the limit as long as the vehicle is safe to operate and can drive into the lanes
King Of The Hill (KOTH)
1 seat, 2 seat and install
2 seat scoring will be comprised of averaging the tonality from left and right seat, and adding everything else.
---