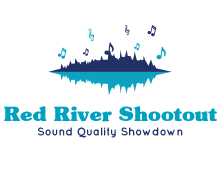 Welcome SQ Competitors!
The Red River Shootout (RRS) is a regional car audio competition designed to help improve turnout to local Sound Quality shows in Texas and Oklahoma while working in conjunction with IASCA SQC events. The RRS is not meant to and will not displace or replace any sound quality shows that we are involved with but rather help to promote the regional SQ scene and work to revive what was once a thriving group of competitors and manufacturers.
First Show of 2018
We had a great turnout for the 2018 season. 14 Competitors including a few first timers!
2018 Classes and Rules
Expanding upon the last two seasons' finales judging format, we are expanding for 2018.
New rules, classes and scoresheet designed to push the envelope of what car audio competition.
Other News
Head over to our Facebook page for other news and announcements
---